Featured Need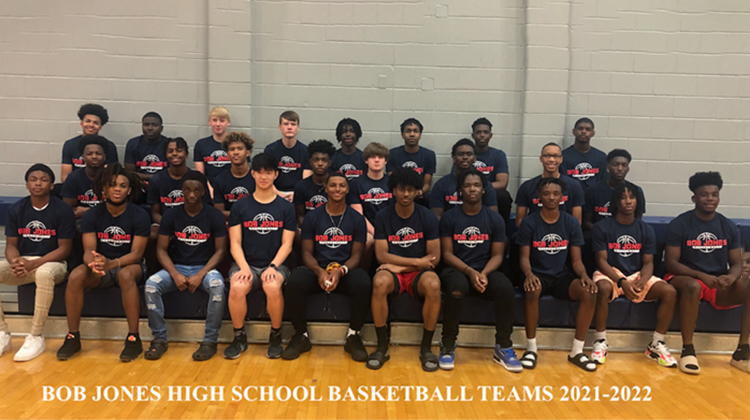 BJHS Boys Basketball Program
(Bob Jones High School Boys Basketball Booster Club)
Welcome to Bob Jones Boys Basketball!
This year, we are going virtual for our main fundraiser. We are asking that our family and friends join our team and make a contribution for our 2021-2022 season. We appreciate all the support that you have shown us, and know we can count on you this year!
With your help, we will be able to have a successful season! Every gift makes an impact......
Per athlete, what impact will my gift make?
$15 - Pre-game meals, hydration & protein snacks!

$50 - Transportation for an athlete

$75 - Team Bonding Events

$200 - Upgraded Basketball Backboard

$350 - Spirit Pack Package (backpack, team shoes, socks, shooting shirts, jacket & pants)
These are just a few examples of areas of impact that your gift will make! We appreciate the continuous support of our Bob Jones Boys Basketball team!
For more information or to make a donation by mail, please contact Stacie Newby, stacie.newby@yahoo.com or Cerisa Rice, cerisarice@gmail.com.
Recent Donations
IW
Isaac and Grace Willems
DB
Daniele and Ezra Brooks
Business Donation related to this need