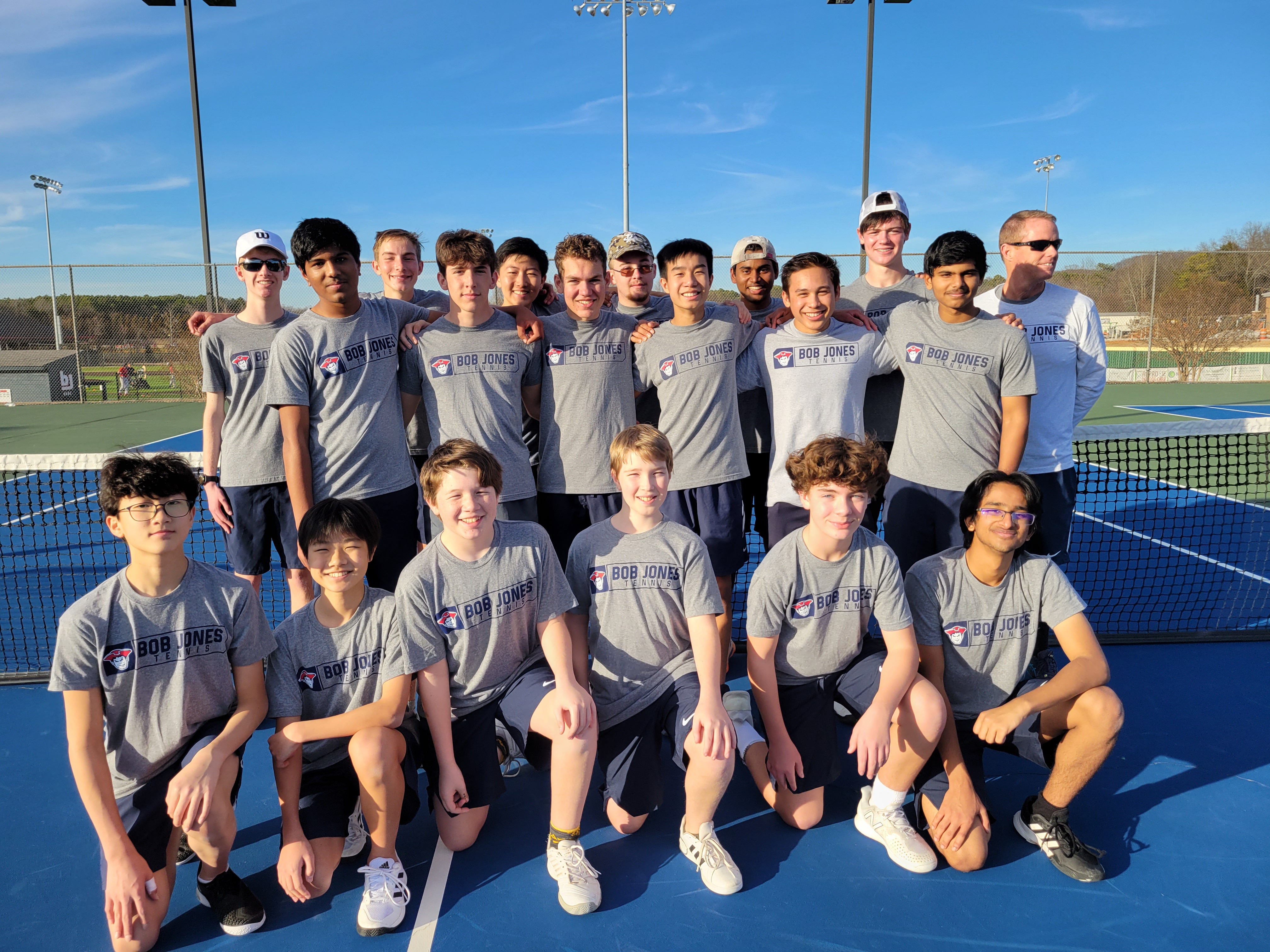 Support Bob Jones Tennis!
(BOB JONES HIGH)
The Bob Jones tennis team is trying to raise $200 per player to go toward the cost of play during the upcoming season. I am asking for sponsorship this season – a donation of $20 or more – on my behalf. Our player fees cover basic needs for the season (balls, team food, some travel), but we have additional costs that are not covered by the fees (net replacement, wind screens, court repair). Last season, for instance, we had to replace five nets at a cost of roughly $350 per net.
In 2023, our boys team won the Class 7A, Section 4 title and the girls finished a close third. The boys wound up as state runner-up, the highest finish in school history. Our No. 1 player just committed to play tennis at Samford University. Both teams consistently rank in the
top 3 in our eight-team section.
I am confident our program will continue to grow and compete with the support of people like you. Please visit our website at https://www.bjpatriots.com/tennis to make your contribution. Your donation to Bob Jones tennis is appreciated and it is also tax deductible.