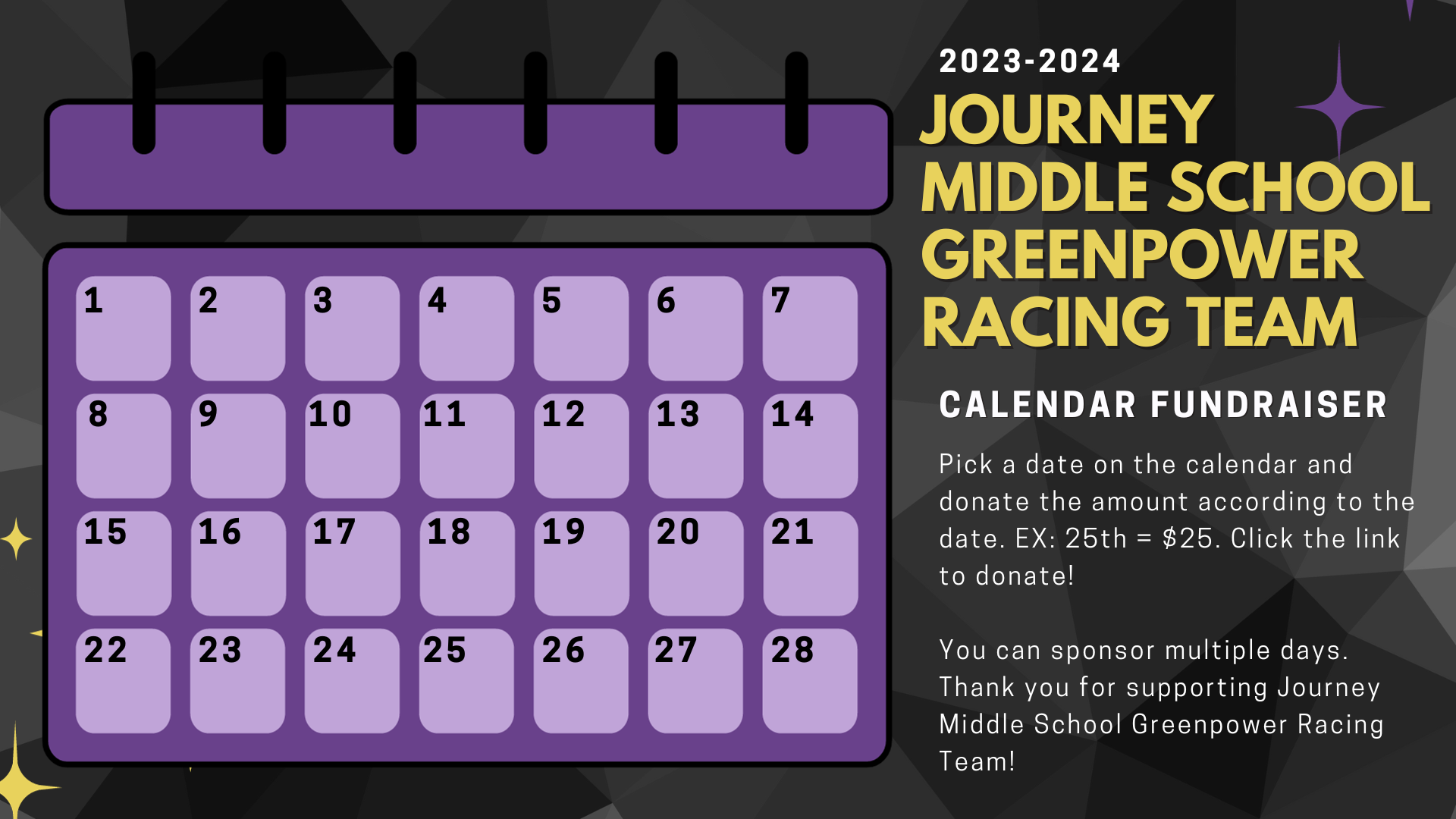 Journey Middle School GreenPower Pick A Day fundraiser
(Journey Middle School)
Please help the Journey Jaguars GreenPower Racing Team through our Pick A Date Fundraiser!
You will pick a date and that is how much you donate. 20th = $20
Don't forget you can pick more than one day if you would like.
Thank you again for all of your support for our Journey GreenPower Team.