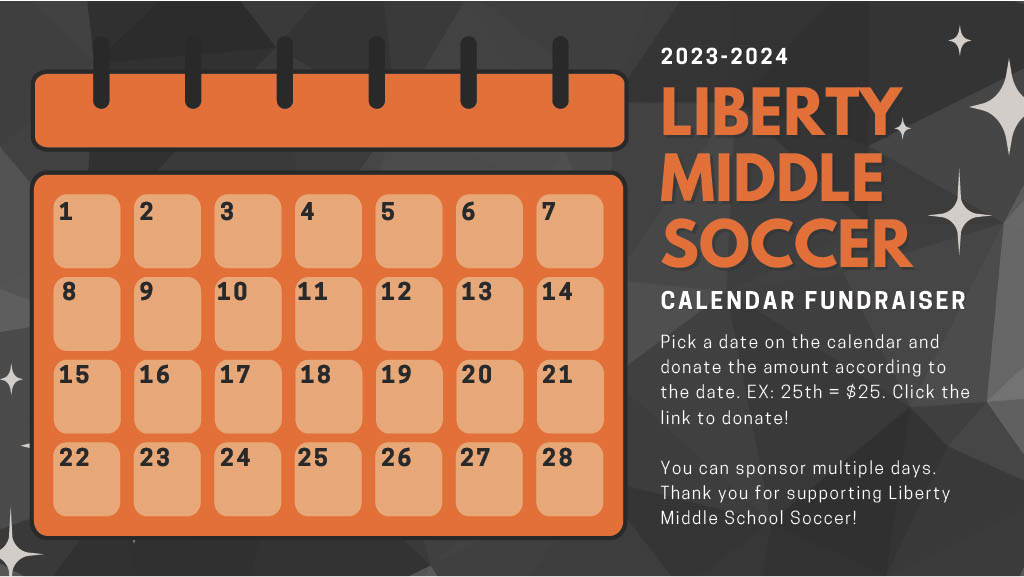 Liberty Middle School Boys and Girls Soccer 2023-2024
(LIBERTY MIDDLE)
Thank you for supporting the 2023-2024 Liberty Middle Soccer Teams! Funds raised help maintain our field, update uniforms when needed, pay for referees, pay for insurance, buy training equipment, and other misc fees that arise throughout the season.
Recent Donations
AN
Anonymous
Happy to make an impact in the lives of our students and teachers.
AN
Anonymous
Thanks for making it easy to give! Happy to contribute to this project.