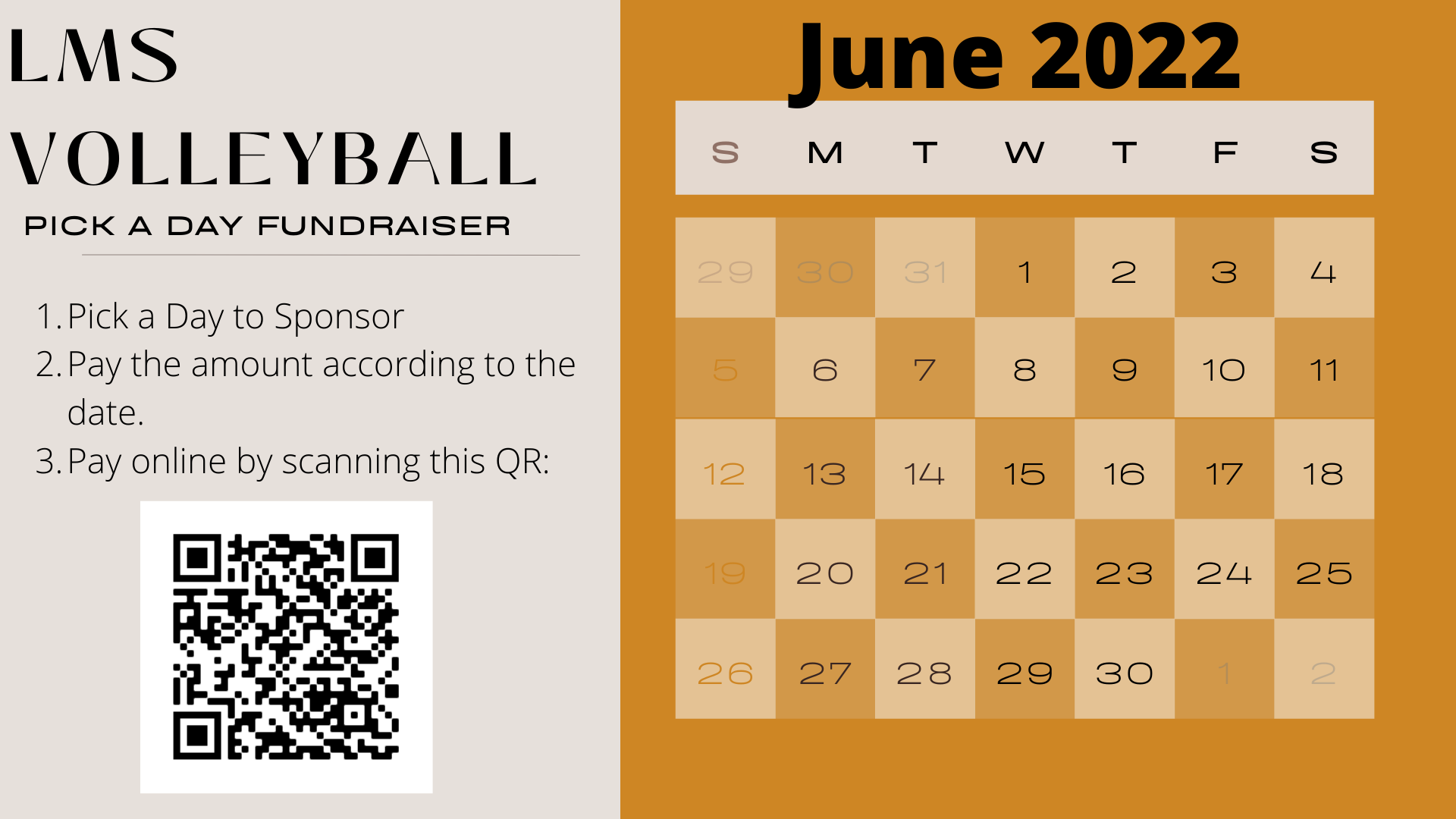 LMS Volleyball - Pick A Day!
(LIBERTY MIDDLE)
LMS Volleyball is hosting a Pick A Day fundraiser to jumpstart our season!!!
Please pick a day that you would like to sponsor, (you may pick multiple days), and pay at the link below!
Thank you for your support of LMS Volleyball!
Business Donation related to this need